Nerja Wedding Venue
Weddings, Civil Ceremonies, Blessings and Receptions
La Roca Rara is the perfect venue for any  special occasion, but it would be hard to find a more memorable setting for your wedding or civil ceremony and the reception thereafter.
With it's vast floor space and stunning high ceilings the huge reception and lounge area in La Roca Rara can comfortably seat up to 80 people for a banquet, still leaving ample space for evening guests and dancing.
The outdoor terrace can be used for welcome drinks and canapés or for the wedding ceremony itself.
The tranquillity of its setting also lends La Roca Rara a peaceful retreat for couples wishing to stay at the villa for a luxurious honeymoon.
Click the arrow above to view our 'wedding video'
Getting married in Spain…
Spain is one of the most popular wedding destinations in Europe for its picturesque locations, sandy beaches, traditional villages and historic landmarks. The perfect backdrop for a memorable occasion surrounded by friends and family.
At La Roca Rara we can host wedding receptions and celebrations subsequent to the marriage itself but we can also offer the facility for legal marriages, civil ceremonies or blessings.
There are various legal requirements and couples are advised to use one of our recommended wedding planners to ensure that all these requirements are adhered to.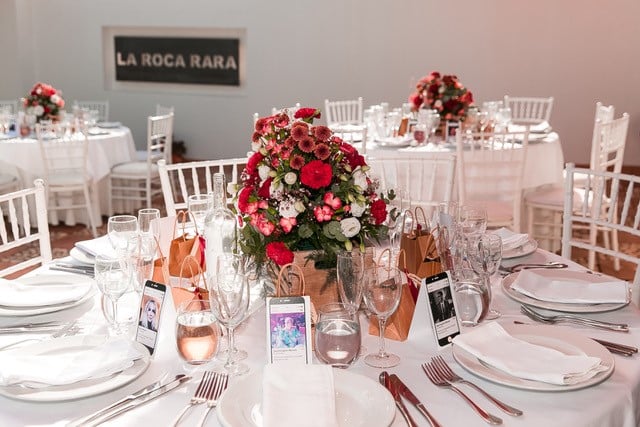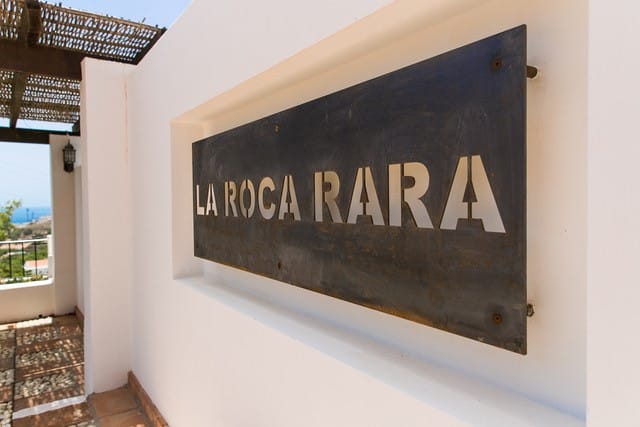 Catholic weddings in Spain are valid under Spanish law and recognised throughout Europe and the USA. Catholic marriages require six months notice to meet all documentary requirements.
Other religious ceremonies such as Jewish weddings, are not considered valid unless a civil registry is signed in your country of residence.
We can provide details of the local civil registry as marriages must be registered within one week of the ceremony to be valid in Spain.
Administration fees cost around €250 to €300. If at least one of the couple has been a Spanish resident for a minimum of two years, it is possible to arrange a civil ceremony in Spain. The fees for a civil ceremony in Spain range from between €100 and €400.
Documents for any marriage or civil ceremony not written in Spanish will need to be accompanied by sworn translations stamped with the Hague Apostille service which exists to simplify the legalisation of documents in your home country for international use.