Discovering Frigiliana
With lockdown restrictions gradually being eased around the country, our thoughts can start turning to travel once again – and it's certainly fair to say that we've all earned a holiday after the last few months.
If you really want to get away from it all, a trip to Frigiliana, a charming little village on the Costa del Sol – otherwise known as 'The Jewel of Andalucia', could be just the refreshing tonic you need to help you recentre and feel more at peace!
Frigiliana is incredibly picturesque, with a maze of cobbled streets to explore, whitewashed houses, those famous red slate roofs – providing a pop of colour against the gorgeous bright blue skies. Make your way up the hillside over the cobbled streets for some amazing views of what the Spanish Tourism Authority regularly votes as the prettiest village in Andalusia.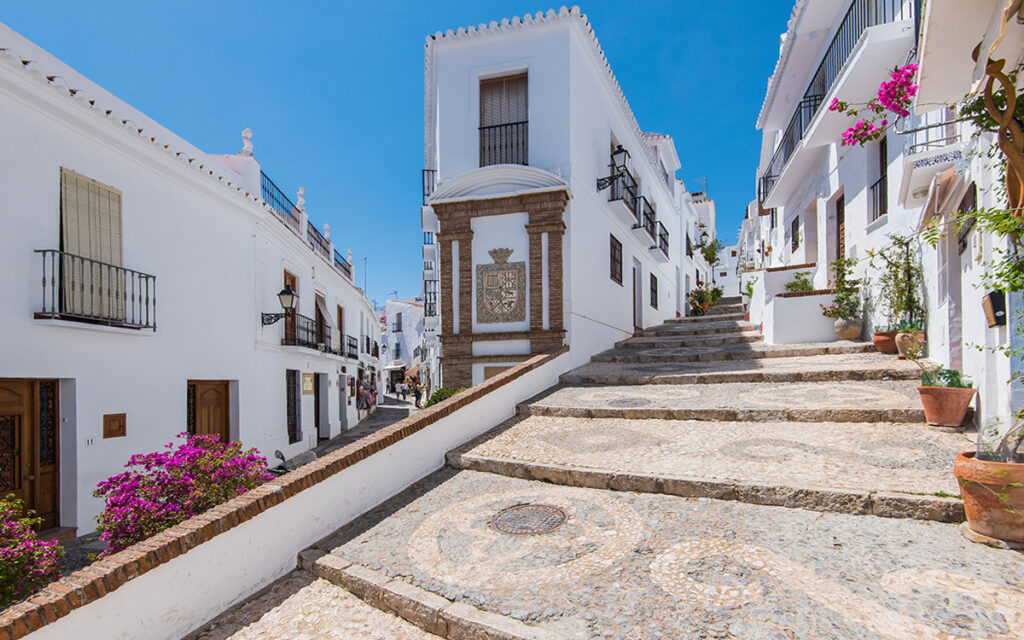 Spend an afternoon visiting the Church of St. Anthony of Padua, which lies opposite the Plaza de la Iglesia – immerse yourself in the 16th Century renaissance history and culture before grabbing a drink and some food in the square. Sit back, relax, and enjoy the beautiful surroundings.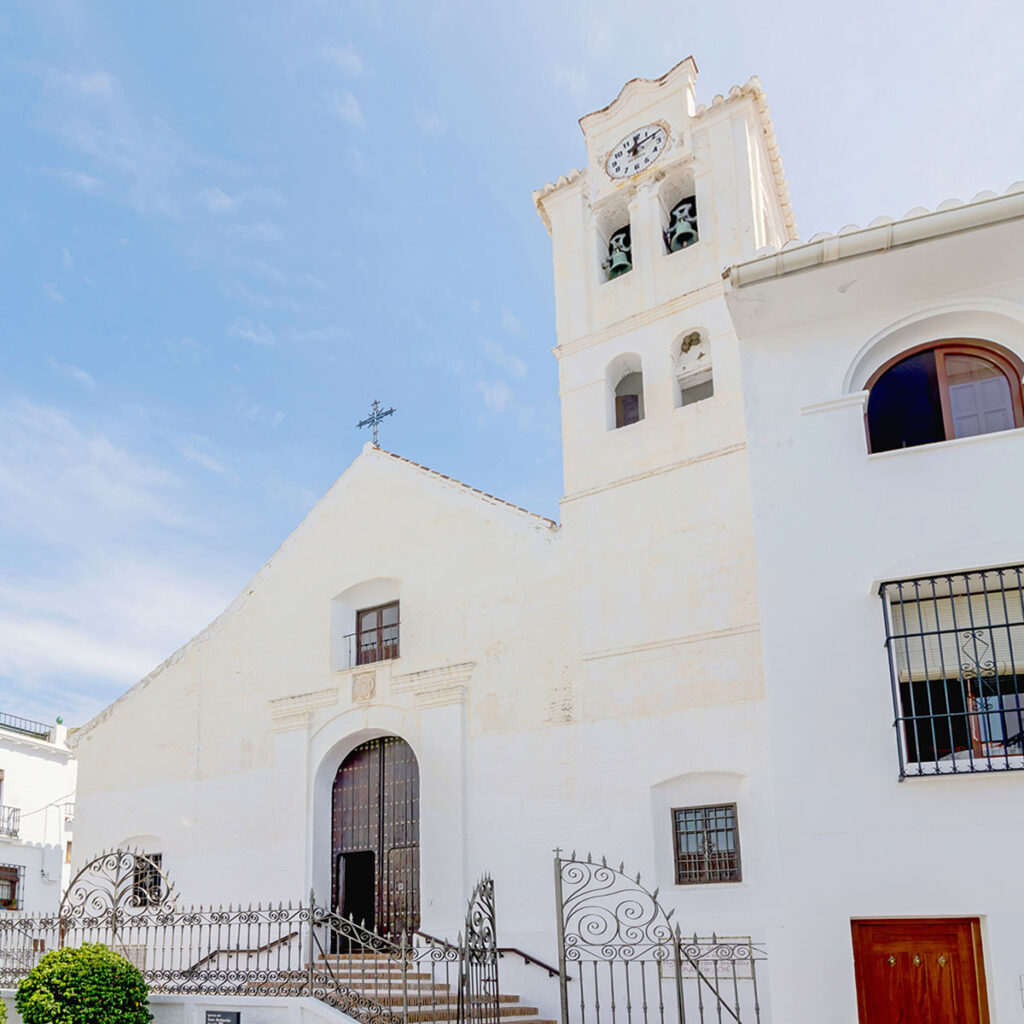 Wining and dining in Frigiliana
Spend your summer nights exploring Frigiliana and enjoying the incredible food and cuisines its restaurants have to offer.
Fancy some tapas? Why not dine on the lovely terrace at Julie's and Valerie's and make the most of the evening sun? Their unique and delicious fusion of Cuban and European dishes will cater to all taste palettes! Popping out for a drink?
Be sure to visit Splash Bistro, where the service, atmosphere, and wonderful views (as well as the very reasonable prices) will provide you with the perfect time to relax and unwind.
Other recommendations include Gloria Bendita which offers a menu based on an asian/med fusion. El Boquetillo Street Food is an unpretentious tapas bar and restaurant which has a great range of vegan options and boasts beautiful views from its roof top restaurant and a great atmosphere in their small music bar.
For al fresco dining The Garden Restaurant in Calle Santo Cristo takes some beating, with a Moroccan/North African theme and spectacular views through the valley to Nerja and the sea.
Beer and wine lovers and chocoloholics
There are numerous gift and souvenir shops, ideal for taking home some truly traditional, often hand crafted and locally made, in Frigiliana, but there are also some unexpected treats which you really should not miss.
La Domadora & El Leon sells naturally crafted artisan beers produced by small Spanish and International micro breweries who manufacture their product using traditional ingredients with contain no additives or colourings. Just pure old fashioned beer.
Vinos El Lagar is a charming little bar where you can sit and while away the hours, surrounded by beautiful views and sunsets across the valley. With quality wines from as little as 1 euro a glass, and tapas on request, what's not to like?
And in Calle Real chocoholics can indulge in the delights of Chocolates Artesanos, which not only offers a great selection of artisan chocolates including raspberry, chilli, sea salt, mint, cinnamon and raisin flavours with sample dishes on the counter for you to try before you buy, but they also sell jams, coffee, loose leaf teas and other various treats.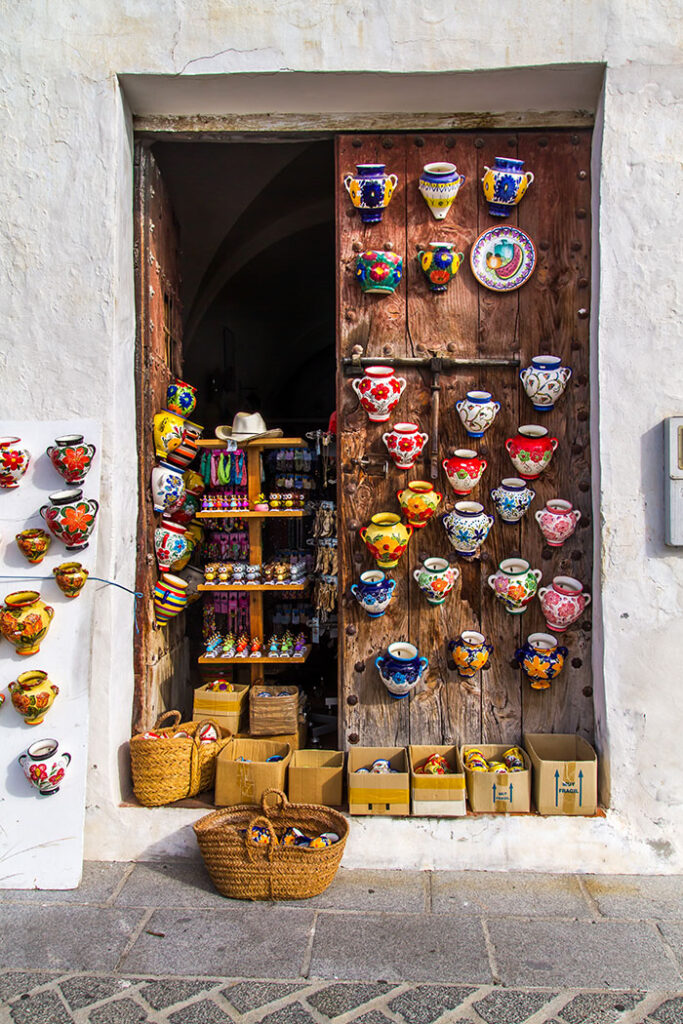 …and much more besides…
Of course, this is just a tiny snapshot into life in this beautiful part of Spain and you'll find all this and a lot more on holiday here – it all depends on what you want to get from your first post-lockdown getaway.
Are you looking for a spacious, luxury villa in Frigiliana? La Roca Rara is set in 2.5 acres of mature gardens, overlooking the hills and ocean. And it's completely secluded – the perfect escape!