Private Terrace
La Roca Rara offers ample options for outdoor dining.
You can choose to eat in the shady courtyard, or out on the spacious terrace which can seat considerably larger amounts of guests for weddings and other private or corporate functions.
A key feature is the magnificent south-facing terrace, meticulously paved with cobblestone and terracotta.
A thatched timber pergola offers a shady retreat and a chance to savour the view even in the midday sunshine.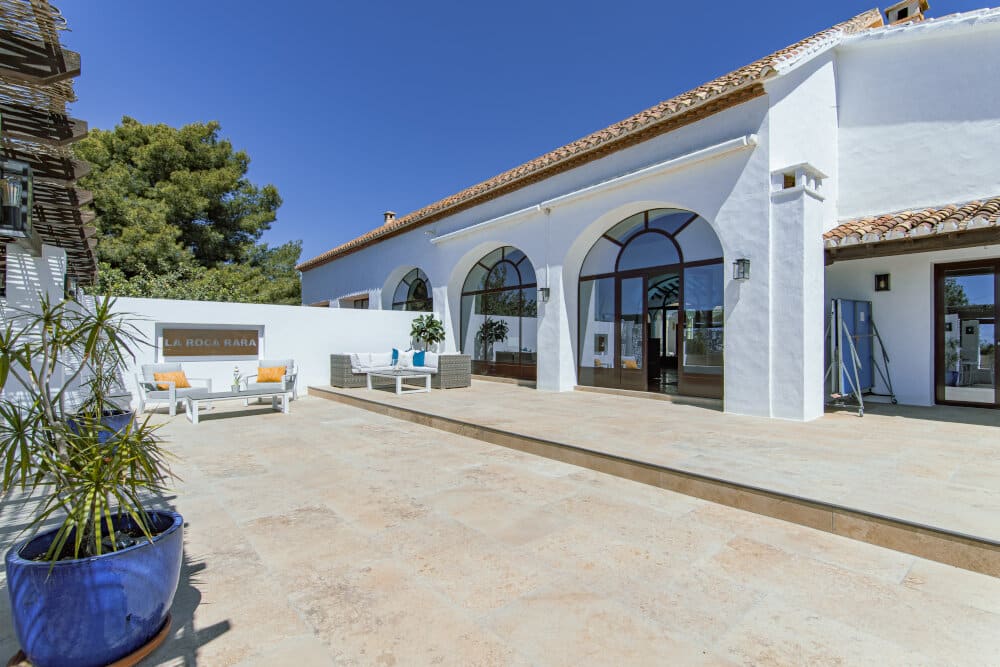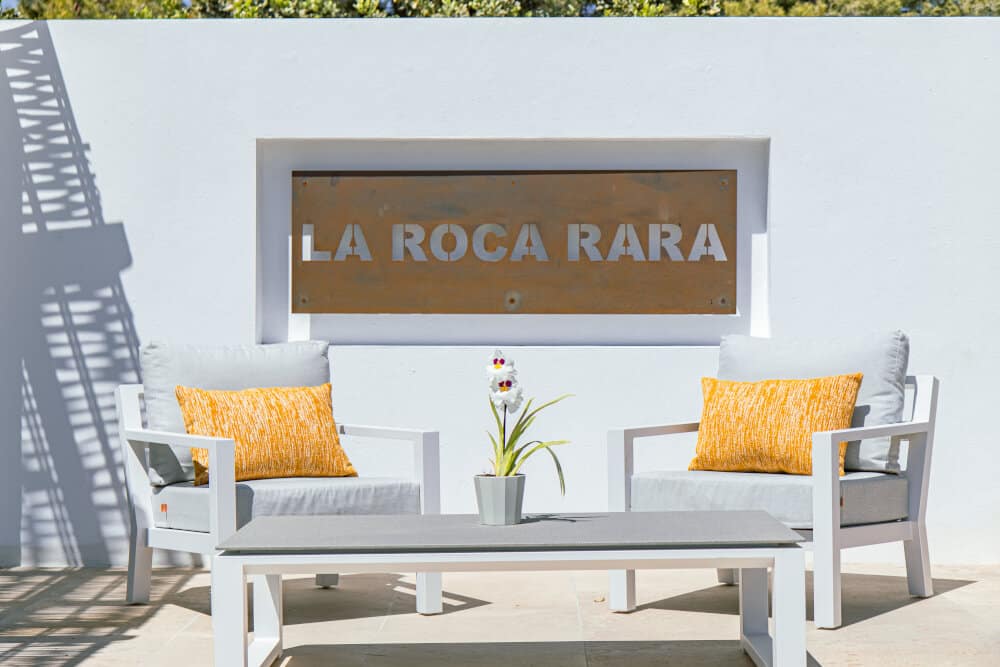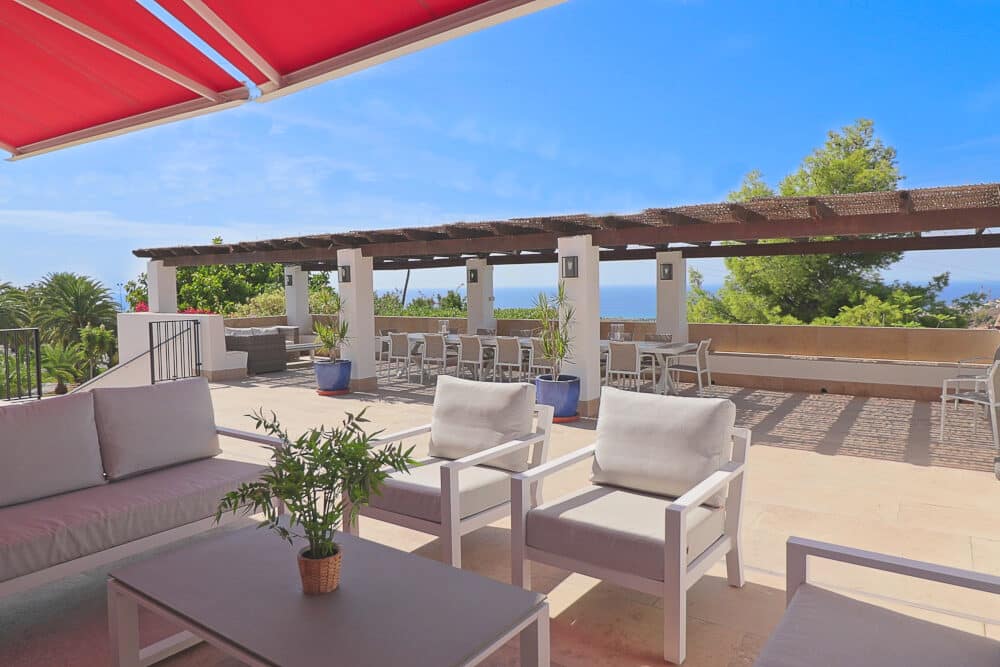 It's a particularly delightful setting for entertaining as the sun goes down and the lights of Nerja begin to twinkle below. 
The terrace also features a gas barbecue to cater for those relaxed evenings chatting over a juicy steak and a glass or two of Rioja.